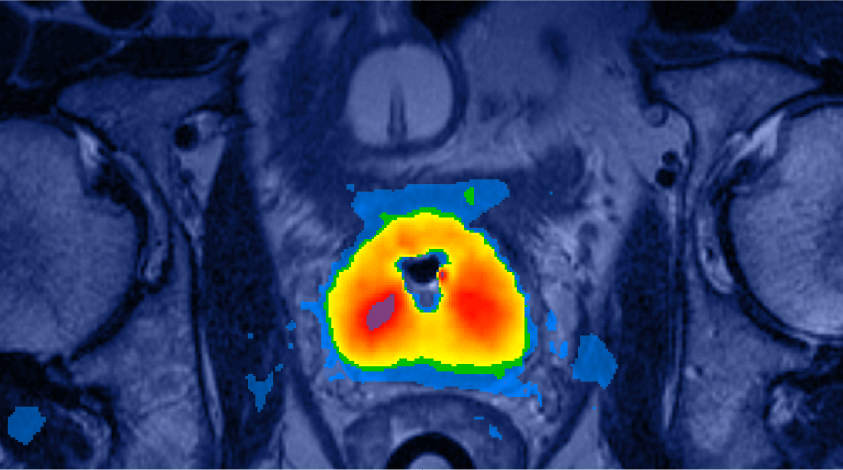 TULSA PROCEDURE vs HIFU
High Intensity Focused Ultrasound (HIFU) is similar to TULSA PRO in that it is a non-invasive procedure that targets cancer cells directly. Both procedures use thermal ultrasound to ablate prostate tissue, but they differ significantly in their delivery methods.
HIFU uses an "outside-in" approach, meaning the ultrasound energy used to ablate prostate tissue comes from outside the prostate. Because the HIFU treatment requires a device inserted into the rectum, the heat waves must pass through the rectal wall in order to reach the particular prostate area.
Conversely, the Tulsa Procedure inserts its device directly through the urethra, which is inside the prostate, hence, utilizing an "inside-out" approach. Inside the urethra, the device rotates, creating a heating pattern that travels toward the targeted prostate region from inside the prostate. The ability to ablate from inside-out means the Tulsa procedure is completely incision free.
Unlike HIFU, Tulsa is also administered in live-time with the use of MRI. This ensures that the procedure is controlled and predictable.
During the Tulsa Procedure, a cooling device is inserted into the rectum which protects tissue from the ultrasound energy, while simultaneously, the transurethral device is also cooling the urethra. Actively cooling the urethra and the rectum helps preserve the patient's natural functions and does not permit for any thermal energy to pass through the rectum.
Ultimately, The Tulsa Procedure uses better guidance and control. It has immediate energy application feedback and actively cools non-target tissue.
We Want To Hear From You
Thank you for your interest in RadNet. Please let us know how we can connect with you.
Tulsa Procedure Phone: (818) 480-7266
Tulsa Procedure Fax: (818) 827-5152
Message Sent!