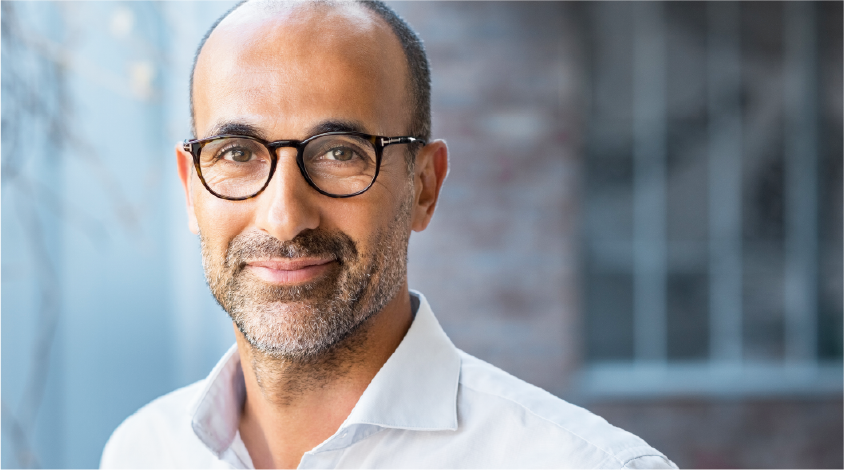 Qualifying
To make sure you are within the "inclusion range" to qualify for TUSLA PRO treatment, our team of radiologists and urologists will need a few items from you. These include:
Prior MRI reports
Any biopsy reports
Clinical history
Most recent PSA test results
You will also need to mail a CD with your MRI images – we will not be able to move forward until we receive the actual CD with the images. This can be mailed to:
Rolling Oaks Radiology – Attn: TULSA Procedure Care Coordinator
415 Rolling Oaks Drive, Suite 160
Thousand Oaks, CA 91361
Upon review of your images and reports, our team may have further questions and our Care Coordinator may reach out to you. You can expect a response from us within one week.
Because we are committed to making sure every patient has the best outcome, we need to ensure that this procedure, which utilizes MRI and anesthesia, is right for you. Due to this, there are some factors that would make you ineligible for the TULSA Procedure. These include:
Cardiac pacemaker/pacemaker lines
Automatic Internal Cardiac Defibrillator
Brain Aneurysm clips
Cochlear implant (ear surgery)
Cardiac Surgery in last 6 weeks
Tissue expander prior to breast implant
Prostatic urethral lift (Urolift) (or can be removed prior to the TULSA Procedure)
Other factors will require further discussion before we can determine if this procedure is right for you. These include:
Surgical Implants – Electrically, Magnetically or Mechanically Activated (If so, where? Do you have an implant card? When was it implanted?)
Continuous Glucose Monitor and/or Insulin Pump
Penile Implant
Removable Heating Aids (Must be removed prior to entering MRI Suite)
Neurostimulator (Tens-Unit)
Holter Monitor
Shunts, stents, filter, or valves
Metal chips, foreign body or surgical device in eyes
Occupations with exposure to metal fragments
Metallic foreign bodies / Shrapnel / If so, Where?
Metal rods, metal plates, pins, screws, nails or clips
Aortic, brain, or carotid clips
Harrington rod
Prosthesis - Type:

Surgery date:
HIP REPLACEMENT Surgery

Weight/Obesity
We Want To Hear From You
Thank you for your interest in RadNet. Please let us know how we can connect with you.
Tulsa Procedure Phone: (818) 480-7266
Tulsa Procedure Fax: (818) 827-5152
Message Sent!